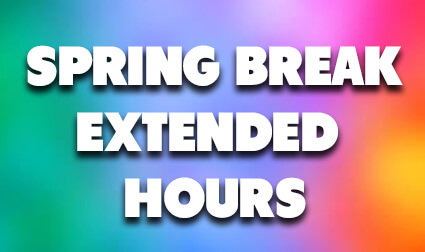 Spring Break Extended Hours
Congratulations! You made it to Spring Break 2019! Time to kick up your feet and relax, and have some fun at Knuckleheads Trampoline Park ★ Rides ★ Bowling! To make sure you have plenty of time to have FUN, we've extended our hours. We will be open from 10:00am-11:00pm EVERY DAY from March 8 through April 21. On April 22, our hours will be 10:00am-10:00pm with rides closing at 8:00pm.
---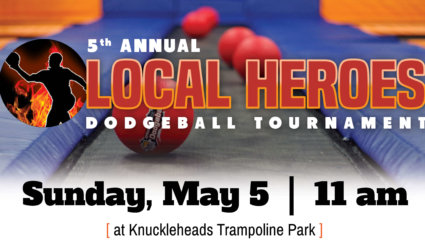 Local Heroes Dodgeball Tournament
DODGE! DUCK! DIP! DIVE! DODGE!
Knuckleheads invites you to attend our 5th Annual Local Heroes Dodgeball Tournament – Sunday, May 5th, starting at 11AM!  The tournament will feature teams from local departments. Teams to be announced in the near future!  Local departments will be showing off their fire trucks and fire-fighting equipment to spectators during the tournament! Knuckleheads will also be holding a raffle with some great prizes to give out to a few lucky winners! Come support your local volunteer fire department!
Check out our event page on Facebook for more information:  https://www.facebook.com/events/2251402531586365/
---
Late@8 | 50% Off All-Day Rides Wristbands
Double the fun, half the price on All-Day Rides Wristbands from 8 p.m. to 11 p.m. every Friday and Saturday – Save up to $16 per person! Some rides may require socks and/or close-toed shoes; Socks can be purchased for $3 and are yours to keep and reuse on your next visit.*
Available Weekends | 8PM – 11PM
*Height and age may affect ride eligibility. Not available on 2-Hour or Arcade Package wristbands. Offer may not be used retroactively under any circumstances. Cannot combine offer with other discounts, coupons, or promotions. Available Fridays, Saturdays and during extended hour periods only.
---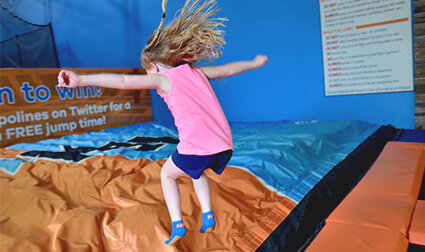 Late@8 | 90-For-60
Enjoy a FREE 30-minute trampoline park BONUS with any 60-minute jump pass purchase after 8 p.m.! Grip socks are required for each jumper and are not included in the ticket price. Jump socks are $3 each and are yours to keep and reuse on future visits.*
Available Daily | 8PM – 10PM
*Completed waiver and grip socks are required to enter trampoline park. If under 18, waiver must be completed by parent or legal guardian. Bonus jump time available on 60-minute jump passes only. Purchase of 60-minute jump pass required. Additional jump time added to purchased 60-minute jump pass; cannot be used on/as a separate trampoline park jump pass.
---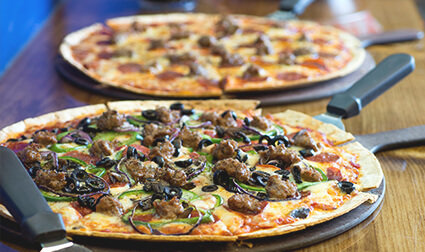 Late@8 | $9.99 Thin Crust
After 8 p.m., fuel-up with one of Knuckleheads' 12″ flavor-filled thin-crust pizzas! Comes topped with sweet marinara sauce, and layered with whole milk mozzarella cheese, for only $9.99! Make it your own by adding toppings for only $.99/each!*
Available Daily | 8PM – 10PM
Offer valid on 12" thin crust pizzas only. Not valid on specialty pizzas. Cheese constitutes as single-topping.
---