Wristband Wednesday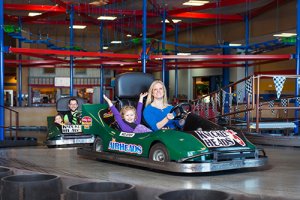 Wednesdays Only
Take advantage of half-off all-day ride's wristbands from 11:00 AM to 8:00 PM every Wednesday – Savings up to $15.00 per person! Offer not valid on 2-hour or arcade package wristbands.
Some rides may require socks and/or close-toed shoes. Socks can be purchased for $3.00 and are yours to keep and reuse on your next visit.*
"Wristband Wednesday" ends Wednesday, October 30, 2019.